Program Overview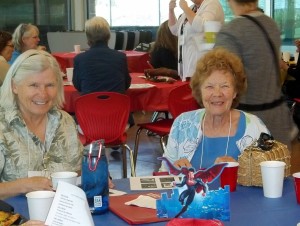 The Older Americans Act (OAA) of 1965 established the Administration on Aging (AoA) at the federal level in the U. S. Department of Health and Human Services. The Act is intended to assist older Americans to live independently and with dignity, in their own communities, by removing barriers and providing continual care for vulnerable older adults. AoA awards funds to the State Units on Aging (Division of Aging and Adult Services in Colorado), based on Census Bureau estimates of the number of people age 60 and over. States are divided into Planning and Services Areas (PSAs), so programs can be effectively developed to meet the unique needs of older adults in each area.  Programs authorized under the OAA are intended to serve all persons over the age of 60, especially those with the greatest social or economic need.
The NWCCOG began sponsorship of the Alpine Area Agency on Aging (Alpine AAA) in 1978. The Alpine AAA is the designated regional planning and service agency for senior services in Eagle, Grand, Jackson, Pitkin, and Summit Counties. The Alpine AAA Regional Advisory Council (RAC), was formed in 1980 and acts as the Alpine AAA's primary advisory and advocacy group. A voluntary group of citizens, the RAC represents all counties within the NWCCOG region. Agencies, service providers, and individuals with expertise in aging interests are recruited as "Optimal Representatives" to the RAC. The RAC meets six times a year. Meetings are open to the public.  Funding to the Alpine AAA and program objectives are based on the State Fiscal Year (July – June).
Useful Resources and Links

 –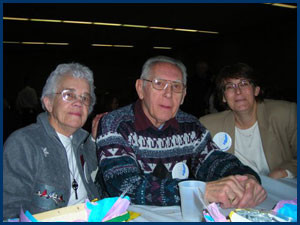 Healthy Transitions Colorado – a collaborative initiative focused on aligning and accelerating existing care transitions efforts, advancing shared goals, and promoting best practices across the state. HTC helps break down the silos of individual facilities and programs to foster true community care coordination across facilities, specialties, and practices with a focus on improving the health and lives of Coloradans.
LongTermCare.gov – with its recently revamped design, this site is now much easier to navigate. Produced by the Administration for Community Living, part of the federal Department of Health and Human Services.
More Useful Resources
Centers for Medicare & Medicaid Services Launches Quality Care Finder

The quality of health care professionals, services, facilities and plans can greatly impact a patient's health. Medicare beneficiaries have choices when it comes to the quality of their providers. That's why the Centers for Medicare & Medicaid Services just launched the Quality Care Finder designed to help beneficiaries and their caregivers find better health care options.
Patients and their caregivers can get started by going to http://www.medicare.gov/quality-care-finder/ to find health care providers, facilities, health and drug plans, and equipment suppliers, and make "apples-to-apples" comparisons of their quality.
Available resources for beneficiaries include:
• Hospital Compare: Compare Medicare-certified hospitals locally and throughout the country based on the quality of their care.
• Nursing Home Compare: Find Medicare-certified nursing homes and the special services each nursing home offers, like dementia care, ventilators or rehabilitation. Then compare their star ratings and the quality of care they give.
• Home Health Compare: Find Medicare-certified home health agencies based on services like skilled nursing care, physical therapy, speech therapy and home health aides. Then, compare each home health agency based on the quality of their care.
• Medicare Plan Finder: Get detailed, personalized information about the cost and benefits of available Medicare health and drug plans, and compare the quality of the services they provide.
• Dialysis Facility Compare: Find Medicare-certified dialysis facilities and their services. Then, compare each facility based on quality of care.
• Physician Compare: Find doctors based on medical specialty, clinical training, foreign languages spoken, and more. Check to see if a doctor accepts the Medicare-approved amount as full payment.
Comparing Is Easy – Go to Medicare.gov/QualityCareFinder or call 1-800-MEDICARE (1-800-633-4227) to find and compare health care providers. TTY users should call 1-877-486-2048.
How You Can Become Involved
One Away Campaign's Congressional Pledge to Protect and Strengthen the Older American's Act
Each d
ay, over 10,000 Americans turn 65. And more than 13 million seniors are struggling just to pay for food, medicine, and a place to live. The good news is that Older Americans Act (OAA) programs can help. The OAA funds meals, preventive services, caregiver support, and more. With budget cuts to these services looming, and Congress planning to reauthorize the OAA, now is the time to protect it for today's seniors and strengthen it for tomorrow. Ask your members of Congress to sign the Pledge to Protect and Strengthen the Older Americans Act. Read more and send an email to your lawmakers now. http://bit.ly/OAA-Pledge.  For more information and advocacy tools, go to www.oneaway.org.
More About What We Do
The Alpine Area Agency on Aging Four-Year Area Plan
Click HERE to download the AAAA Four-Year Area Plan
Every four years the Administration on Aging (AoA) which oversees the Older Americans Act at the national level requires that each state and territory submit a plan for how they will use the Older Americans Act funds and how they will work on the initiatives set forth by the AoA. In turn each individual Area Agency on Aging in the State of Colorado must also submit a plan to the State Unit on Aging so that they can incorporate these plans into the state plan. The NWCCOG-Alpine Area Agency on Aging submitted its four year plan in January of 2011 and it has been approved by the State Unit on Aging.
The Four-Year Area Plan is posted here so that interested parties can see what the Region 12 Regional Advisory Council, the older adults in the region,  and Alpine Area Agency on Aging see as the challenges and opportunities for older adults in our county in the next four years and beyond. Like all plans, it is subject to change, particularly in the areas driven by funding. If you have questions regarding the plan please feel free to contact the Program Director, with the Alpine Area Agency on Aging or (970) 468-0295.