UPCOMING:
Next QQ Meeting, Nov. 2nd, 10 AM to 3 PM.

Summit County Community Center, 83 Nancy's Place, Frisco, CO.
____________________________________________________
 About Us:
The Water Quality and Quantity Committee (QQ) comprises municipalities, counties, water and sanitation districts, and conservancy districts in the  headwaters region of Colorado located in Grand, Summit, Eagle, Pitkin, Park and Gunnison counties. The Colorado River Water Conservation District is  also a QQ member. The Board is made up of elected and appointed officials from member jurisdictions. Click here to view the current QQ member  list.
QQ's purpose is to facilitate and augment the efforts of member jurisdictions to protect and enhance the region's water quality while encouraging its responsible use for the good of Colorado citizens and the environment.
QQ monitors water development activities and participates in legislative and administrative proceedings that affect water quality or quantity in the basin of origin. QQ Committee meetings operate as a forum for policy formulation and strategic decision-making by QQ Committee members.
QQ staff provides members with legislative monitoring, water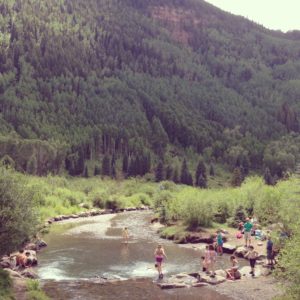 quality information, litigation and rulemaking support, trans-mountain diversion oversight, and related technical assistance to further intergovernmental cooperation, and increase political clout with state and federal agencies.
______________________________________________
Useful links:
208 Plan

208 Plan Hearing Recording 07/27/17 – coming soon
2012 Study: Water and Its Relationship to the Economies of the Headwaters Counties:Study Report (Ja
nuary 2012);  Outreach Summary(April 2012)
2003 Study: Upper Colorado River Basin Study, Phase II, Final Report (May 29, 2003)