Water Quality.
On a broad scale, QQ advocates for regional water quality interests during rule makings before the Water Quality Control Commission (WQCC) and Colorado Water Conservation Board (CWCB), defends the 208 Plan, and insures that water development in the headwaters does not adversely impact water quality. QQ also works to protect local wastewater facilities from increased operational costs caused by hydrologic modifications and trans mountain diversions.  QQ assists local governments in adopting QQ's Water Quality Protection Standards and other measures to protect local water quality.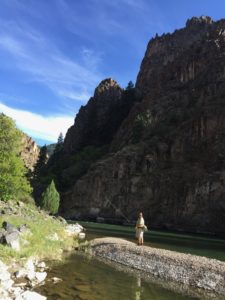 Our work: 
Model Water Quality Standards
Grand Lake Clarity
Abandoned mine land issues
WQCC Rulemakings
Upper Colorado Wild & Scenic Alternatives Stakeholder Group and Management Plan
208 Plan and Watershed Services
---
QQ is in the process of adding to the website. Stay tuned for more resources and information.